Knowing what types of orders a Judge is qualified to administer will aid you in applying the most effective & well-crafted motions as possible.
     Most court orders are writs.  A writ is a written order commanding someone to do something or to refrain from doing something.  Judicial writs tend to be used to administer extraordinary relief.
     An order can also be an oral command by a judge used to keep order so that proceedings are followed as process demands.  Orders are an essential element for administering due process for both civil and criminal proceedings.  Oral commands are generally still recorded in the case minutes, which may be accessed via requesting a copy of the transcript or audio recording from the Clerk of Court.
Order:
(16c)
1. A command, direction, or instruction. See MANDATE.  2. A written direction or command delivered by a government official, especially a court or judge. The word generally embraces final decrees as well as interlocutory (lesser, or intermittent commands throughout the case, issued by the judge– but not necessarily the final decree) directions or commands. – aka court order; judicial order. See MANDAMUS" [1]
     Excerpt from Henry Campbell Black's A Treatise on the Law of Judgments:
      "An order is the mandate of determination of the court
upon some subsidiary or collateral matter arising in an action, not disposing of the merits, but adjudicating a preliminary point or directing some step in the proceedings." [2]
     Excerpt from A.C. Freeman's A Treatise of the Law of Judgments:
     "While an order may under some circumstances amount to a judgment, they must be distinguished, owing to the different consequences flowing from them, not only in the matter of enforcement and appeal but in other respects, as, for instance, the time within which proceedings to annul them must be taken. Rulings on motions are ordinarily orders rather than judgments.  The class of judgments and of decrees formerly called interlocutory is included in the definition given in [modern codes] of the word 'order.'" [3]
     "How can you change the world if you don't even know your options?"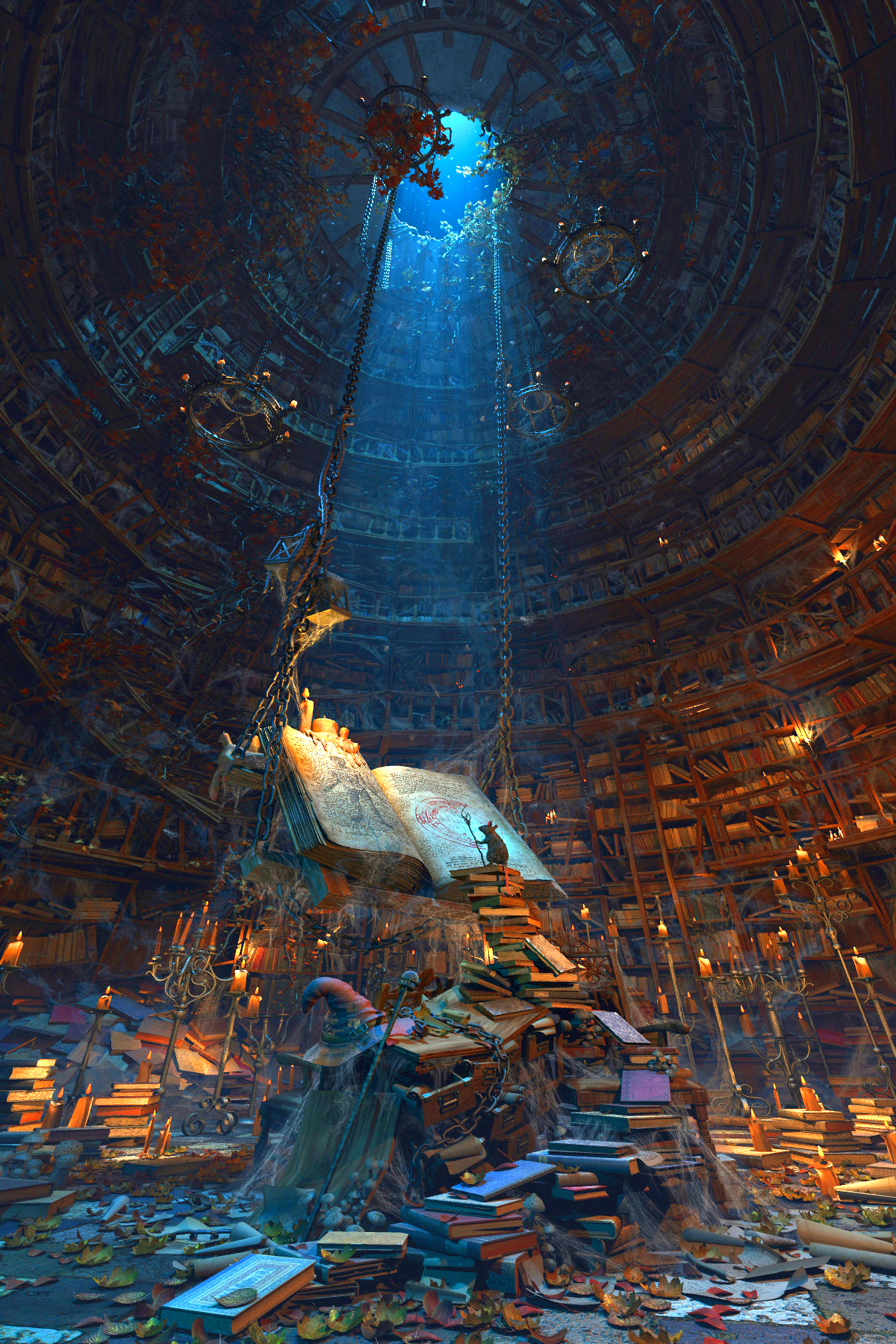 Special thanks to CG Society for the above artpiece "Master of the Books" by Waldemar Martkowiak we're utilizing in accordance with Fair Use. [4]
References:
[1]: Black's Law Dictionary Deluxe Tenth Edition by Henry Campbell Black & Editor in Chief Bryan A. Garner. ISBN: 978-0-314-62130-6
[2]: 1 Henry Campbell Black, A Treatise on the Law of Judgments § 1, at 5 (2d ed. 1902).
[3]: 1 A.C. Freeman, A Treatise of the Law of Judgments §
19, at 28 (Edward W. Tuttle ed., 5th ed. 1925).
[4]: CG Society, "Master of the Books" by Waldemar Martkowiak:  http://mancubus.cgsociety.org/art/master-books-1230407
*******************************
Also see All Types of Motions
Essential Legal Term Definitions
Civil Proceedings (Torts) – Pro Se Self-Help
Criminal Proceedings Pro Se Self-Help
Like this website?
or donate via PayPal:
Notice: Wild Willpower does not condone the actions of Maximilian Robespierre, however the above quote is excellent!
This website is being broadcast for First Amendment purposes courtesy of
Questions?  Suggestion(s) for improvement?  Want to offer financial support?  Email Distance@WildWillpower.org.  We look forward to hearing from you!