In 2010, Alex "Distance" Wilson began documenting alongside former U.S. Armed Forces wilderness survival instructor Richard "Lonewolf" Legan.  Lonewolf alleged he hadn't been receiving his due military benefits for years; it was apparent his family was suffering.  So, Distance found him an attorney, and began documenting his skills and designing business essentials (e.g. cards, fliers, posters) to help him get on his feet.  Lonewolf's dream was to open a sort of west coast equivalent to Tom Brown's renown Tracker School.  Together, they embarked on creating a unique textbook called More Valuable Than Gold, and a website to showcase his skills and find students for his classes.  Distance financed her efforts by street performing with her guitar, which she'd been doing since 2002 when she left Iowa to walk the country and  write protest songs.  In 2013 she met her current partner, Kevin Byrd, who joined the effort.  The two then street performed together while continuing to develop the publications and websites in coffee shops, truck stops, in friends' homes, and everywhere in between.
     Their work did not go unchalleneged however: Kern County is not an easy place to live.  With significantly higher crime rates than Los Angeles County for all violent and property crimes, and the highest number of arsons in state, Kern also has second-highest number of rapes, the third-highest number of murders and non-negligent manslaughter crimes, and is considered the "meth capital of the U.S." [1] [2]  "Living on the street" exacerbates one's susceptibility to these dangers: the couple was robbed in several different ways on several occasions — so they just kept moving forward.
     By late 2015 the couple was on their last legs.  Street performing to earn enough to survive in Kern County was proving unmanageable.  Not only is Kern's poverty level extreme (the rate of childhood poverty in Kern has increased every year since the Great Recession according to the Kern County Network for Children), [3] but also the couple was getting regularly harassed by law enforcement, with threats of being arrested for panhandling if they continued.  Then came a saving grace: while performing in front of a local shopping center, a man approached them and informed them about a law called adverse possession — an old legal doctrine which is still on the books in all 50 states which enables people to legally claim abandoned properties.   In California, adverse possession statutes are found in sections 315-330 of the CODE OF CIVIL PROCEDURE.  After performing some research, the couple inquired to their friends in the area about 
References:
[1]: California Political Review, "Education Called Last Hope for Crime-Riddled Kern County (More Crime Than LA County!)" by Stephon Frank (10-3-2016):  http://www.capoliticalreview.com/capoliticalnewsandviews/education-called-last-hope-for-crime-riddled-kern-county-more-crime-than-la-county/
[2]: ABC Chennel 23, "Murder No Surprise In Meth Capital Of US" by TRACIE CONE and GOSIA WOZNIACKA Associated Press (1-23-2012):  https://www.turnto23.com/news/murder-no-surprise-in-meth-capital-of-us 
[3]: Bakersfield.com, "Kern County child poverty hasn't slowed since end of Great Recession, report shows" BY HAROLD PIERCE (6-7-2017): http://www.bakersfield.com/news/kern-county-child-poverty-hasn-t-slowed-since-end-of/article_896aa556-0b90-5f39-9844-c46745dafa2f.html
     The below account was written between May 12 and July 4, 2016 following the forcible entry and detainer which took place against Kevin Byrd and Alex Wilson on May 11, by 5 Kern County Sheriff's Deputies and a male African American building inspector who did not identify himself to the couple at 2232 Commercial Ave. in Lake Isabella, California.
     We first began occupying the property August 31st, 2015 after researching the legal process of "adverse possession," which enables a person claim abandoned, neglected properties.

Webpage in making.
Legal Terms that Pertain to This Case:
adverse possession – continuous, exclusive, hostile, open, notorious enjoyment of real property with a claim of right when that enjoyment is opposed to another person's claim; the doctrine by which title or easement may be obtained by doing so for a specified period of time. —aka adverse dominion, though not considered an unlawful form of adverse dominion.
occupancy – the act of taking possession of something that has no owner (such as abandoned property) so as to acquire legal ownership.
      Adverse possession laws exists in all 50 States, as it is embedded under "Common Law" in The Constitution.  Adverse possession laws in California are governed under the CODE OF CIVIL PROCEDURE sections 315-330.  Whereas there are over 18 million physically abandoned & neglected properties throughout the U.S., we wrote this in order to present the possibility that these homes could be fixed up by people who want to homestead using "permaculture techniques from around the world", because if used in this manner, society will benefit greatly instead of "having these homes scooped up by real estate industries- & then rented back out to us".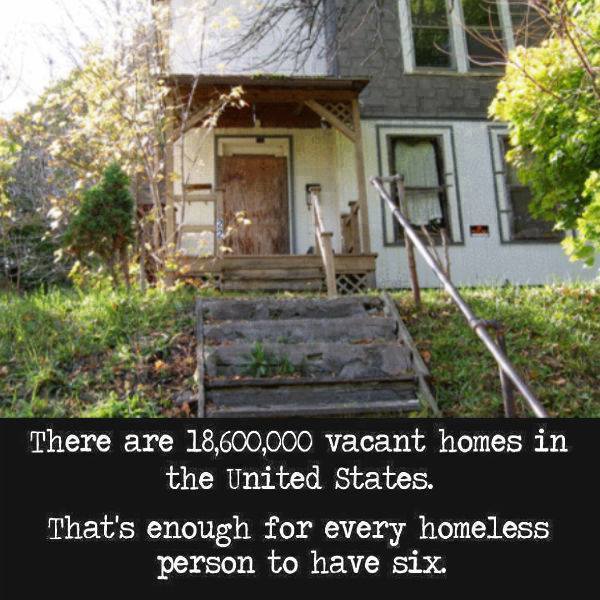 Background:
    We'd been developing Kern River Wildharvesting Cooperative, The Wild Living Skills Database & Smartphone App, & several publications to help convey, spread the word, & make possible the national plan we'd been putting together for years.   We'd also been producing publications & the website for Richard Lonewolf Survival School via documenting alongside Cherokee elder & former U.S. Army Ethnobotany & Wilderness Survival Expert Richard "Lonewolf" Legan.
    A series of unexpected setbacks including the deaths of some close loved ones & supporters had left us with nowhere to call home while carrying sensitive data on the computer in our backpacks- then we learned about the legal process of adverse possession from several local friends, so we began researching it & looking for a nearby property from where to create our "home base" to move the projects forward.  After learning 2232 Commercial Ave. had been "sitting there" for ~7 years, & that the previous occupants had left it in very damaged conditions- we moved in & began documenting as we fixed up the property with plans to use the documentation to write this book.
How The Book Turned Out Differently Than Planned:
On 5-11-2016,- after over 7 months living there, making daily improvements, & gardening a very large food supply- approximately 5 Kern County Sheriff's Deputies, accompanied by a housing health inspector, trespassed past the NO TRESPASSING sign we had displayed on our closed front gate, & came onto the property without a warrant or a complaint from the title holder, & then proceeded to arrest us for "trespassing".  
Kevin had filed with the State over 7 months earlier to begin our claim, & we had just received the first property tax bill in the mail & were about to secure our first payment, but officers refused to acknowledge our right to perform such claim- denying that "such process could exist"; after directing me to "stop filming", DEPUTY Hector Ruiz then took Kevin's smartphone- claiming he was taking it "as evidence", thus violating CALIFORNIA STATE PENAL CODE 141 ("taking digital footage from a civilian in order to fraudulently represent such footage as 'evidence' against them") & our First Amendment Right to film public officials.  Mr. Ruiz continually referred to me as "he"- calling me "Alexander" several times.  Mr. Ruiz had run my I.D. in the past, & it was apparent he was prejudice against transgender persons.
After arresting us, the housing inspector condemned our home- claiming we were "surfacing sewage"- which was an outright lie.  We were told if we returned home we'd be arrested again, thus being prevented from gathering most of our belongings by way of threat- we lost almost everything we owned.  We'd also invested over 7 months of labor into the property & lost all the survival crops we'd planted, & were suddenly put out onto the streets & made homeless without our phone- robbed of nearly everything.  We went to the Sheriff's department to speak with Sergeant Enrique Bravo about what happened so we could return home, however the Secretaries at the office told us that he "didn't have time" to speak with us.  After several instances of suspicious & threatening behavior by several officers following the event, we fled the county for our safety, & about a week later were informed by our neighbor that our other neighbors (Rudy & Liz Hemminger) had "contacted the title holder after we were arrested in order to perform a title deed transfer", & were "currently hauling all our belongings off the property" (thus violating sections 1983-1984 of the CODE OF CIVIL PROCEDURE- "Unlawful Removal of Property").  About a week after this happened, our other neighbors- Tristan Valencia & Steff Garrison- who lived across the street & were renting from the Hemmingers- contacted us- claiming that "they had left for 2 days to go to a funeral in Bakersfield, & when they returned home they were locked out, & all their possessions were stolen & given away by the Hemmingers as well- apparently "because they were a couple days late on rent".  In both instances, Kern Sheriffs sided with the Hemmingers, thus leaving our neighbors (with their 4 year old son!) and ourselves "homeless & robbed" (see photographic evidence of the Hemmingers hauling our belongings away in the book).
We were never evicted; there was no complaint filed against us by the title holder, nor were we doing anything against the law.  Since the day we got out of jail on May 12th (for the false trespassing charge), we've been writing this "free online book" which can be downloaded just below, as it is being broadcast for First Amendment purposes.  This book is a collection of evidence & testimony as part of a Citizen's Arrest on the officers & on the Hemmingers.  We've filed with the Internal Affairs Department of the Kern County Sheriff's Office and also a more than $1.2 million Tort with the Kern County Board of Supervisors.
After amending some final sections of the PDFs below (to be uploaded soon), we will also be filing a lawsuit at the Eastern Federal District Courthouse, as well as both a Federal and State Notice of Constitutional Challenge on:
This U.S. Marshall's policy:  "The Supplemental Admiralty Rules take precedence over the Federal Rules of Civil Procedure in the event of conflict between the two" as seen on their website.
Statutes Violated By Officers:
new protocol for officers facing similar situations so that they provide "equal protection of the laws" (14th Amendment) to title holders 

and

 to persons

 seeking to perfect adverse possession claims.

camcorders on officers in order to deter officers from performing civil rights violations & then 'taking camcorders from victims' in order to hide evidence" as happened to us.
This book is being broadcast for First Amendment purposes: here are the PDFs you can download to stay tuned in to the case:
Here's the book cover:

Lastly, 
doesn't this story remind you of the 
moral & ending 
of Revenge of the Nerds?  
Yea- us too!
Revenge of The Nerds:
Let's Live

 Better

.
If able please consider 
offering a campaign contribution 
or becoming a monthly sponsor by emailing

 Distance@WildWillpower.org.  We're working a fulltime job on these projects with 

very

 little income currently, & are in need of a greater level of support than we have been getting.  Thank you so much!
WildWillpower.org
"Peaceably Assembling for 

You

"

New American Dream became broadcast on 7/2/2016, & began being written a couple days after the incidents on 5-10-2016 & 5-11-2016  (Pages 186-230 above).  All content Fair Use.
Last updated July 4th, 2016 at 1:00 a.m.
Our New Book On This Topic: