About the U.S. Code:
     The United States Code is a consolidation of general & permanent laws compiled by The Office of Law Revision Counsel of The House of Representatives.  Sections of the code can also be found on websites such as www.FBI.gov.  Under 1 U.S.C. 204, the matter set forth in a main edition of the Code (together with its current supplement) establishes the law prima facie ("at first sight"), except that the text of titles enacted into positive law is legal evidence of the law.  The U.S. Code is a set of federal laws – About Federal Courts
Violating a Person's Rights "Under Color (appearance) of Law":
Downloadable PDF to learn more: A Vital Introduction to Civil Law
"Two or More Persons" Depriving a Person or Class of Persons of Rights:
This next code contains a powerful "Code Combo" is described within the link:
Civil Actions Color of Law Crimes:
Making a False Statement or Writing Something Untrue or Contrary to Oath:
Additional Information: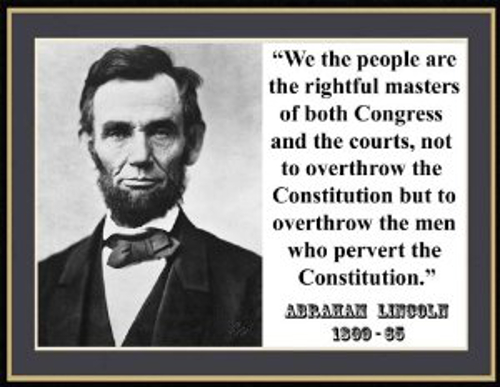 Let's Live

Better

.
Love what we're doing?